Golf Course.
Thai Country Club was developed as one of the finest golf clubs in Asia and opened to the golfing world in December 1996. The golf course was designed to United States Golf Association specifications by Dennis Griffiths, the then President of the world renowned American Society of Golf Course Architects. The design adapts from everyday casual play up to a very tough challenge for the finest players in the world.
The 7,097-yards course was first seriously tested during the 1997 Asian Honda Classic won by Tiger Woods. This picturesque course is renowned for its immaculate conditions, a neo-classic design and its variety of holes, along with an abundance of water as well as fauna and flora – offering a constant challenge and hours of pleasure.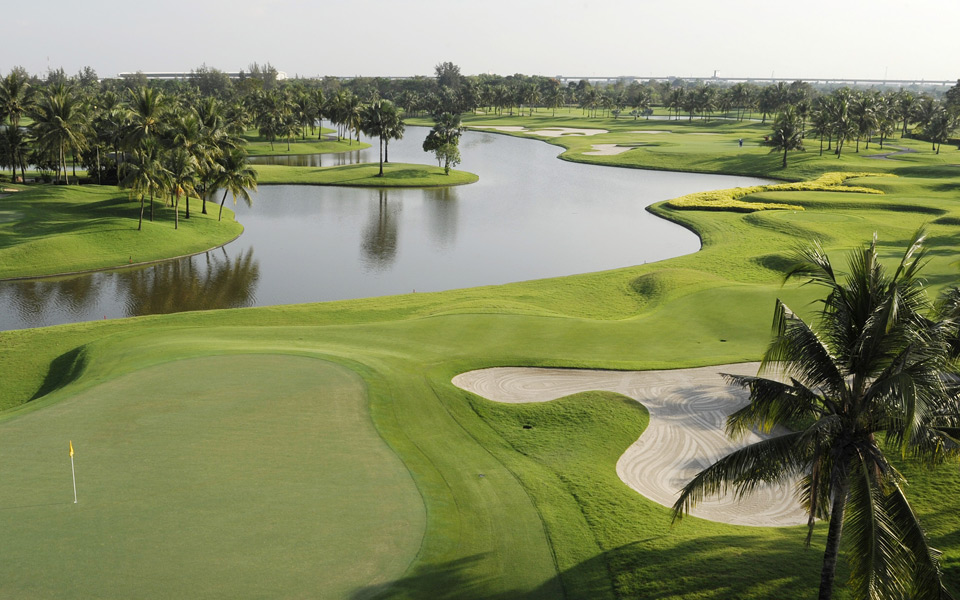 Meeting Room.
A well appointed, private dining and conference room with its own balcony overlooking the first tee, is also available and is ideal for pre-game meetings, luncheons and dinners for special groups of friends or for entertaining V.I.P. guests.
The ground floor features a grand, open-air Banqueting Hall that is the focal point for tournaments. The main function area overlooks the 18th hole and the setting sun, and can accommodate up to 600 for cocktails or 300 for a buffet luncheon. It is also the perfect venue for private functions.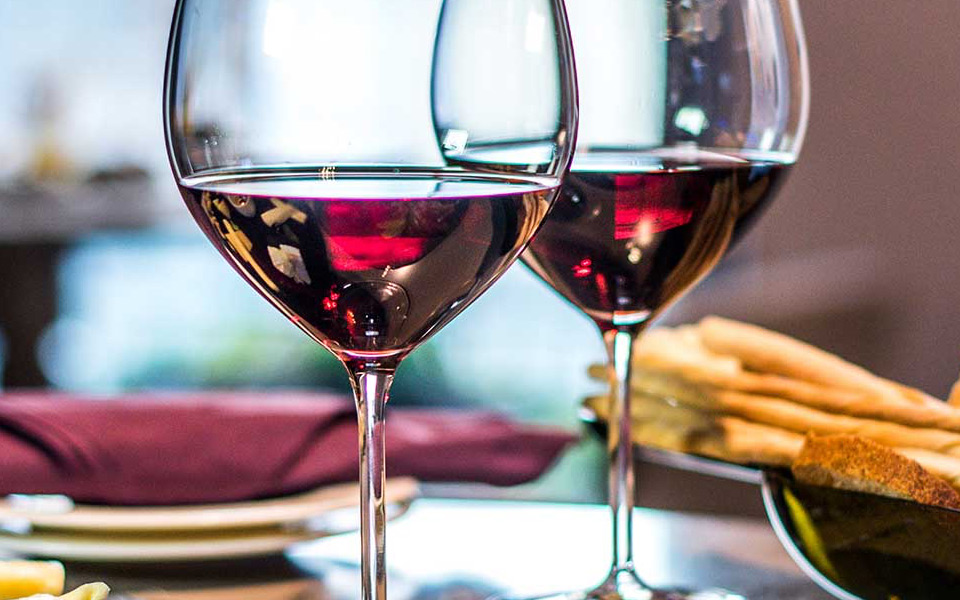 Corporate Events.
A corporate golf day at Thai Country Club provides the perfect setting for a personalized approach to influence decision-makers and cultivate lasting business relationships.
Our team of professionals is committed to making your event something special, in the true tradition of service excellence, which has long been Thai Country Club's hallmark for success. Thorough planning, attention to fine detail and hands-on support throughout the entire event, will ensure a successful and memorable day for all participants.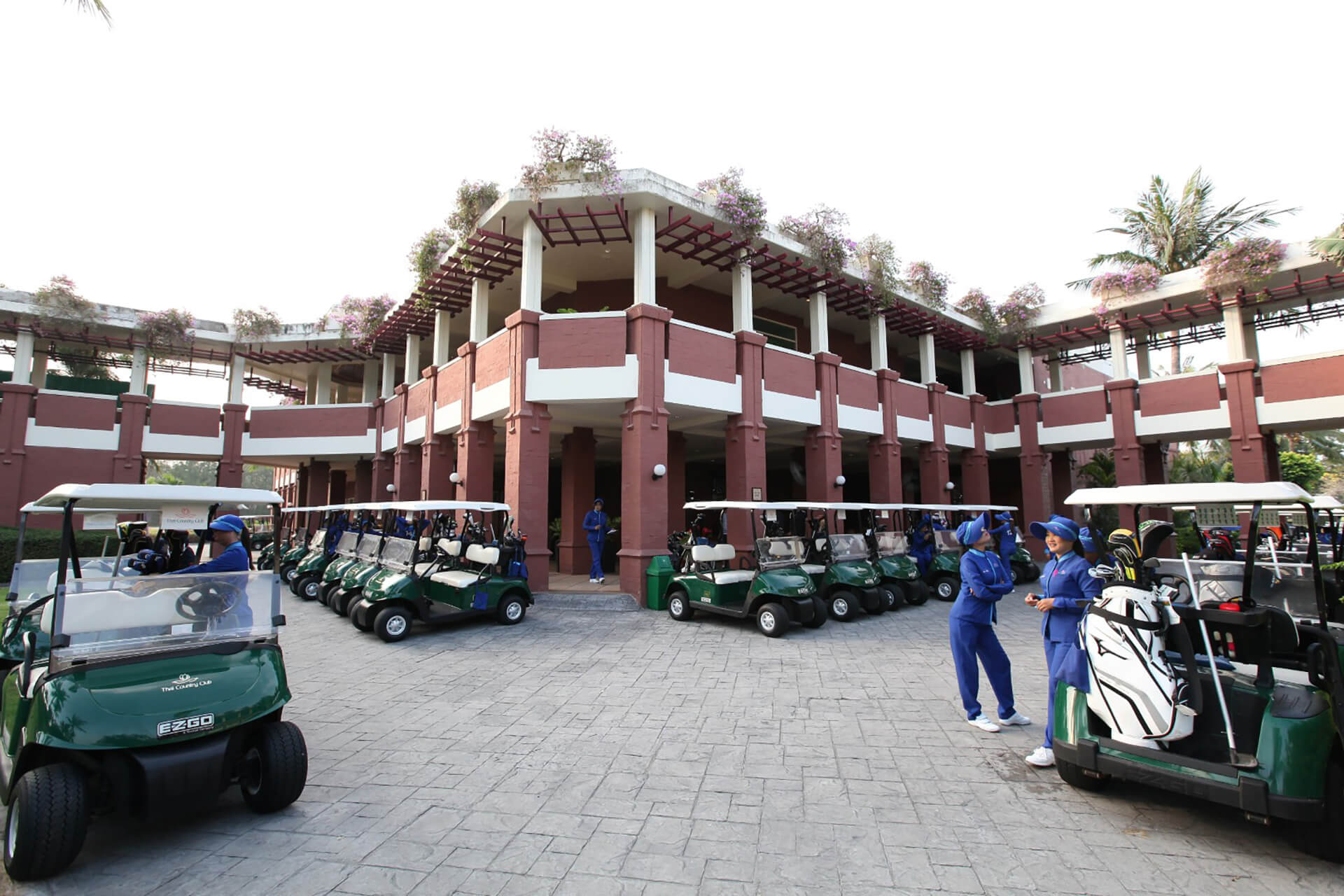 Driving Range.
The driving range and practice areas feature exactly the same grass and conditions as on the golf course.